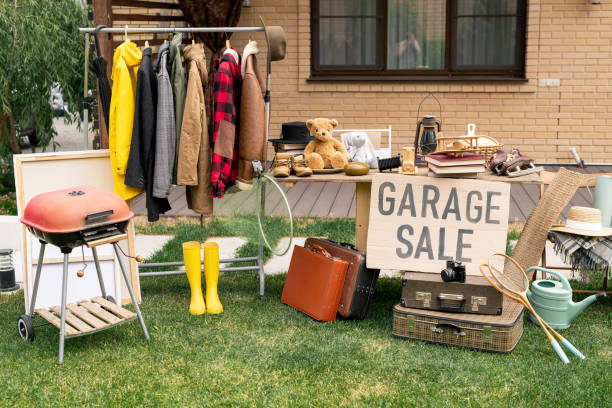 It's never easy to deal with the passing of a dear one, let alone the overwhelming task of cleaning out their estate. Estate cleanouts take much time, work, and emotional energy, whether relocating, settling an estate or simply clearing.
Fortunately, you don't have to face this problematic chore by yourself. Professional estate cleanout services are available to help lessen the strain and streamline the procedure. But how can you pick the best option when so many are available?
In this article, we'll walk you through choosing the best estate cleanout services for your particular needs.
6 Tips for Choosing the Best Estate Cleanout Services
Experience and Expertise
It's critical to choose a firm with experience and skill in the field when hiring an estate cleanout service. Working with experts who comprehend the estate cleanout procedure and can smoothly lead you through it is vital.
Check for Proper Licensing and Insurance
Check for proper licensing and insurance: Working with a licensed and insured company is essential. This protects you and the company in case of any accidents or damages that may occur during the estate cleanout process. Always ask for proof of licensing and insurance before hiring any estate cleanout service.
Ask for Referrals
Finding reputable estate cleanout services might be facilitated by word of mouth. Ask your friends, family, and coworkers for suggestions of credible service providers. A real estate agent or estate lawyer you're working with might also be able to offer some suggestions.
Research Online Reviews
Obtaining internet reviews of estate cleanup services in the modern digital age is simple. Take the time to read through reviews from former clients to get a sense of the quality of service provided by various firms. Choose a service provider with a history of offering top-notch service and receiving the most favorable evaluations.
Ask About their Process
The method used to manage the cleanout may vary depending on the estate cleanout service. It's crucial to inquire about the service provider's procedure and thoroughly understand what is entailed. This might assist you in determining whether their method meets your requirements and expectations.
Obtain a Thorough Price Quote
Ask for a thorough estimate of the service's cost before employing an estate cleanup service. All costs related to the cleanout, including labor, disposal, and transportation expenses, should be included. This can assist you in avoiding any unforeseen costs or fees in the future.
Choosing the ideal estate cleanout service will ease the burden of managing an estate. By following these essential tips, you can find a reliable and experienced service provider that can easily guide you through the process.
At Something Old Salvage, we understand the challenges of managing an estate and offer comprehensive estate cleanout services. Our team of experienced professionals can help you navigate the process with ease and provide reliable and efficient cleanout services. Contact us immediately to learn more about our estate cleanout services and how we can assist you.