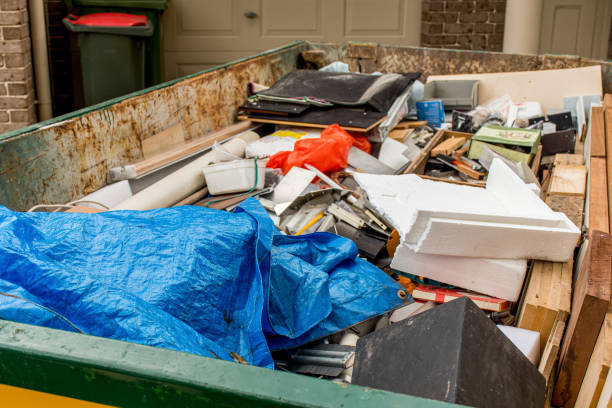 As a business owner, you have a lot on your plate. Your time is valuable for everything from managing staff to providing customer service. Dealing with trash and clutter on your property is the last thing you want to do with your precious time. That's where commercial junk removal services come in.
By hiring a professional team to manage your waste management requirements, you can save time, money, and hassle while improving your property's safety and appearance. In this blog post, we'll explore the many benefits of commercial junk removal near me and why they should be a priority for any business owner.
Top 3 Benefits of Commercial Junk Removal
Improved Safety and Cleanliness
Enhanced safety and cleanliness on your premises are two of the most significant advantages of commercial junk removal services. Your staff, clients, and visitors could be exposed to risk by junk and clutter, resulting in mishaps, injuries, and legal problems.
Moreover, a disorganized workspace can lower efficiency, have a harmful effect on staff morale, and impair production. Your property will be tidy, organized, and clutter-free if you hire a professional junk removal company. This can lead to a safer, more efficient, and more pleasurable work environment.
Time and Money-Saving
One of their most important benefits is the time and money you may save by using commercial junk removal services. In particular, if you try to handle it yourself, managing waste and debris on your site may be time-consuming and expensive. You may free up critical time to concentrate on promoting your firm and providing excellent customer service by contracting out this obligation to qualified staff.
You can find a solution that suits your needs and budget thanks to the competitive pricing and personalized service plans that several commercial junk removal firms provide. Preventing costly errors and ensuring that your waste management is safe and effective can help you save money down the road.
Encourage Environmental Responsibility
You have an obligation as a business owner to reduce your environmental impact. By offering environmentally responsible waste treatment options, reputable junk removal firms may assist you in fulfilling this obligation.
Recycling and other environmentally friendly activities, like proper disposal techniques, are prioritized by many junk removal businesses. You may meet your waste management objectives while assisting in preserving the environment by working with a company that shares your commitment to sustainability.
To sum up, commercial junk removal services are advantageous for companies of all sizes. You can save time and money, enhance cleanliness and safety, and encourage environmental responsibility by leasing your waste disposal tasks to a competent junk removal business.
Contact Something Old Salvage right away if you're interested in finding out more about how our commercial rubbish removal services might help your company. Our team of waste management specialists can offer tailored solutions to fit your unique demands and assist you in maintaining a tidy, secure, and uncluttered premise.