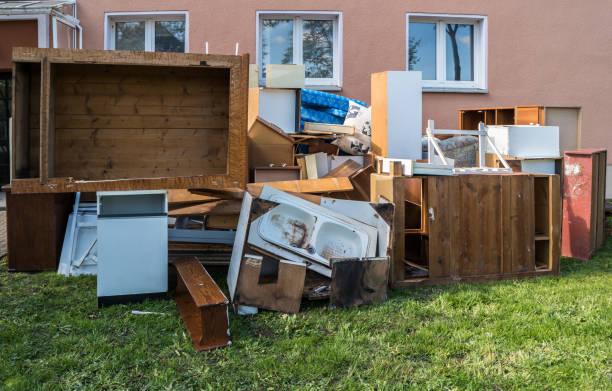 Do you have large items in your home that you no longer need but have no idea how to get rid of? Finding a way to eliminate these big objects, such as old furniture, appliances, or construction debris, can be difficult. Fortunately, there are several options available for junk removal of large items. In this article, we'll cover everything you need to know to eliminate unwanted large items and make your home clutter-free. So, let's dive in and explore your options!
5 Tips for Getting Rid of Large Items for Junk Removal
Check Your Local Regulations
You must check your local junk disposal laws before you dispose of any significant objects. What the municipal waste management service can and cannot take up may be governed by specific rules in some cities. Furthermore, some localities could charge you a fee or demand you plan a time to pick up heavy items. You can make sure you're disposing of your stuff legally and avoid any potential fines by verifying local legislation.
Donate or Sell Items in Decent Condition
Instead of tossing away your large objects if they are still in good shape, think about selling or donating them. Numerous charitable organizations gratefully accept furniture, appliances, and other significant things in good condition. Also, you can hold a garage sale or sell stuff online. You may lessen the quantity of trash in landfills and assist someone else who might need those products by giving or selling items.
Hire a Junk Removal Service
Consider hiring a junk removal service if you have huge items out of repair, cannot be sold or donated, or are otherwise unusable. To save you the trouble of transferring the goods yourself, these businesses will visit your home and remove them for you. Junk removal services have the equipment and experience to safely handle large and bulky items, ensuring they're disposed of properly.
Rent a Dumpster
Try renting a dumpster if you need to rid of numerous large goods. With a dumpster rental, you can get rid of everything at once without worrying about scheduling a pick-up or paying for various waste disposal agencies. Also, you don't have to rush to remove everything from your property because you may take your time filling the dumpster.
Break Down Large Items
If you have huge items that can't be sold or donated and can't afford to rent a dumpster or employ a rubbish removal agency, think about breaking the things down yourself. For easy movement and disposal, you could disassemble outdated furniture or appliances. You can save money on garbage removal services and ensure the items are disposed of appropriately by dismantling the items yourself.
In conclusion, removing large items of junk removal can be challenging, but with the correct strategy, it can be done efficiently and effectively. Prioritize sustainability and safety whether you use a professional junk removal service or undertake the process independently.
Contact Something Old Salvage right away for all of your junk removal requirements. Our team of experts is ready to help you get rid of your large items in a responsible and eco-friendly way. To make an appointment for junk removal, call us today!