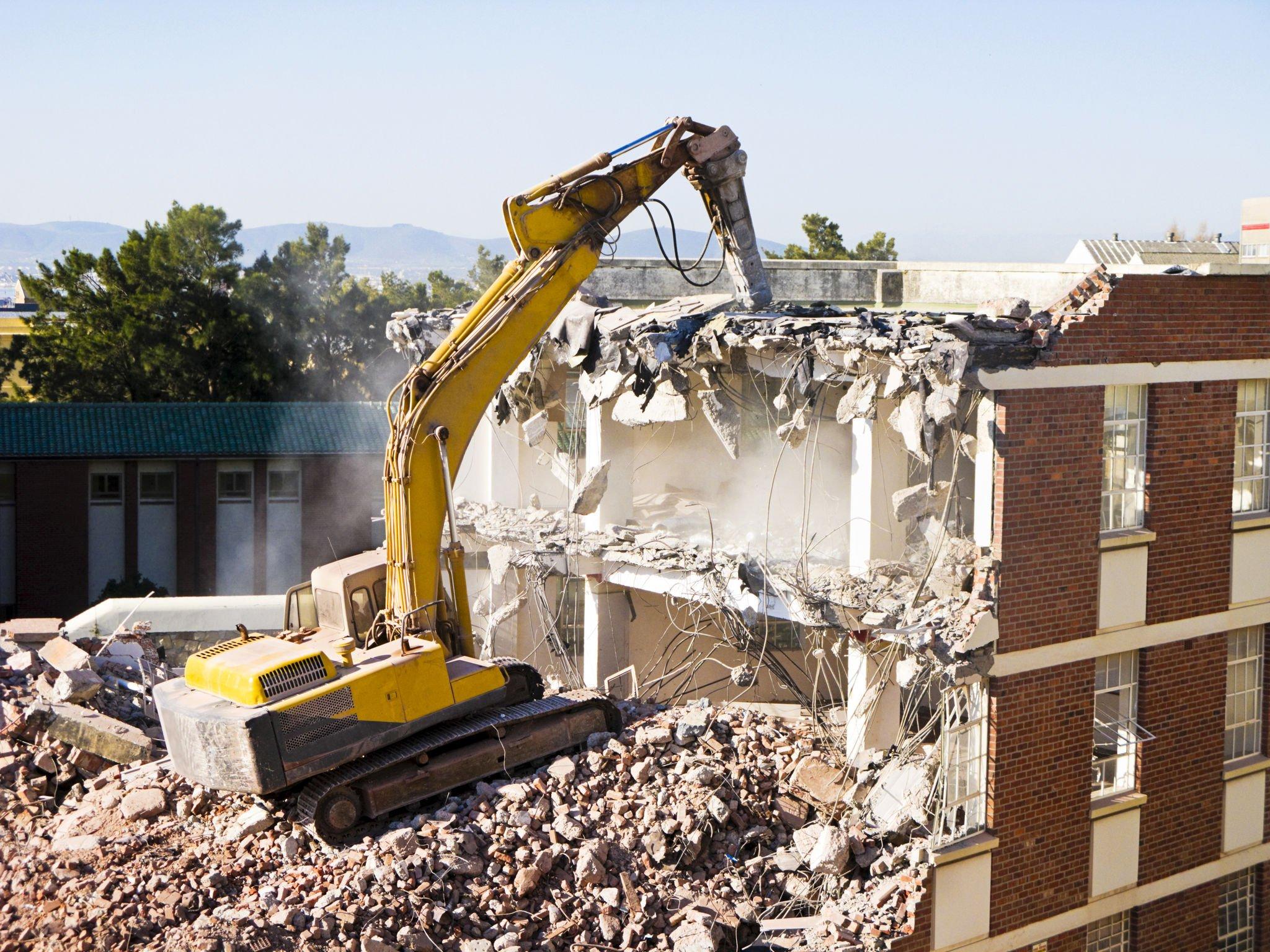 If you're a builder or developer, you might encounter a situation where some old structures stand in the way of starting a new construction project. It might be an old strip mall that can give way to new retail spaces.
If you're planning to demolish a complex structure, it is best to call upon professional building demolition contractors. Demolition contractors also offer valuable services if you want to embrace your new building with new materials. These contractors have specialized skills and tools to knock things down and rebuild them.
Role of Building Demolition Contractors
Demolition companies play a significant role in any commercial or residential building demolition project. Knocking the buildings down is a challenging job. You should work with contractors who know safety protocols and are equipped with the tools needed to carry out the job efficiently and quickly.
Demolition contractors can be your best bet for the demolition of the best significant junks of a building. They can complete the job without damaging the interior walls and other structural elements of your building. Be sure to work with only licensed and experienced contractors for a hassle-free demolition experience.
Hiring experienced demolition contractors comes with the following benefits:
Completing any demolition project quickly and hauling away any debris
Reducing the risks of any damage
Removing all the waste and hazardous materials that can cause a spill
Services Demolition Contractors Offer
Demolition contractors are skilled workers that can help you with a wide range of services. Some of the top services offered by building demolition contractors include:
Demolition contractors specialize in dismantling old structures and buildings. If you plan to design a new building on the same site, you can hire these workers for property development. You can also get their help during construction for demolishing the old structures.
Some demolition contractors can also remove obstacles in your premise that may hamper your renovation or construction project. For example, you might have heavy, non-flexible objects on your premises, such as old earthenware or furniture. Demolition contractors have the right tools to remove obstacles without damaging your property.
Demolition contractors may also help in building repair and maintenance. Usually, they assist you in maintaining the structural and flooring repairs.
If you don't have time to handle everything during the demolition project, you can get help from demolition companies. They undertake planning for the demolition of the structures while taking care of all the procedures from planning to execution. They also ensure the demolition work does not damage your property and surroundings.
Building demolition contractors are professionals with expertise in their work. They understand the complexities that might arrive when taking down a building. Demolition experts have the right tools and years of experience to help you get accurate results while demolishing any premises. If you need further assistance on the roles and responsibilities of demolition contractors, don't hesitate to contact our experts at Something Old Salvage.