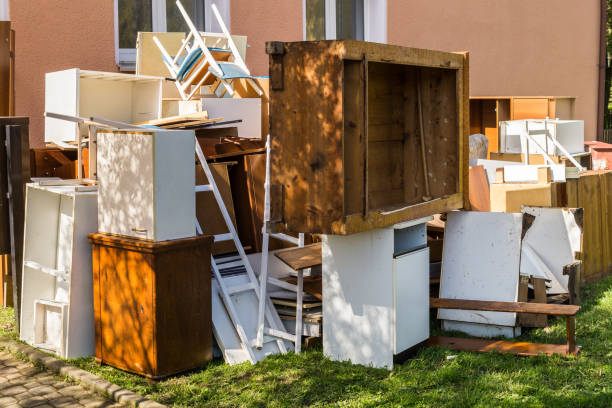 Even though it may not be the most exciting subject, garbage removal is a vital service that we all depend on to keep our households and workplaces clean and organized. However, have you ever questioned what influences the garbage removal cost? To help you better grasp what you're paying for, we'll explore the various elements that affect garbage removal costs in this post.
5 Factors that Impact the Cost of Garbage Removal
Type of Waste
The type of waste disposed of is one of the most critical aspects affecting garbage removal pricing. Special processing and disposal techniques are needed for hazardous trash, such as chemicals, medical waste, or electronics, which can be more costly than standard garbage pickup. Understanding the sorts of waste, you're disposing of, and any associated expenses are vital because some businesses charge more for removing hazardous material.
Quantity of Waste
The amount of trash being disposed of is a significant factor that might affect the cost of garbage disposal. The service cost will increase as more trash needs to be removed. Many junk removal businesses base their prices on the amount of waste being removed, either in cubic yards or by weight. To prevent paying too much for services, estimate the amount of rubbish that must be hauled away precisely.
Service Recurrence
Pricing can also vary depending on how frequently you need trash disposal services. For residential customers, most trash haulers offer weekly or biweekly pickups; however, businesses may require daily or more frequent pick-ups. This increases with the frequency of service. Certain companies offer discounts for consumers who commit to long-term contracts or consistent service.
Accessibility and Place
The cost of junk removal may also depend on the location and accessibility of the waste. Removing rubbish might be more complex and time-consuming if your property is situated in a remote region or has restricted access, such as a small driveway or a building without an elevator. The company may incur higher costs, which they might charge the consumer for.
Supplemental Services
Last but not least, extra services like recycling or composting may affect the garbage removal cost. Pick-up services offered by some businesses might be more affordable than individual services. Some charge more for more specific services. When committing to trash collection services, ensure you know all the services provided and any associated costs.
Making informed decisions about trash management can be facilitated by having a thorough awareness of the numerous aspects that affect the cost of trash pickup. From the type of waste to the frequency of service, each factor can significantly impact the cost of garbage removal services.
We can assist if you're looking for dependable and reasonably priced waste disposal services. To find out more about our offerings and how we can support you in maintaining a clutter-free and tidy home, get in touch with our team at Something Old Salvage today!