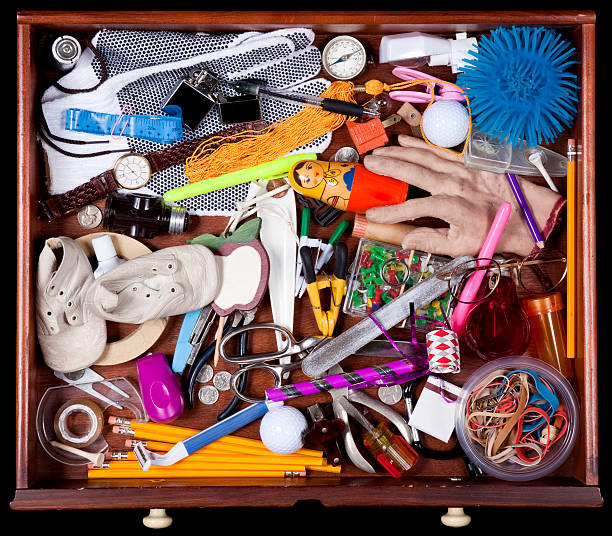 Do you ever feel like you're drowning in a sea of random, miscellaneous junk? Miscellaneous junk can be the bane of our existence. It builds over time and can easily take over our residences, workplaces, and storage facilities.
Trash can range from worn-out furniture to obsolete technology, broken appliances, and a simple collection of miscellaneous objects you no longer need. Despite the situation, getting rid of trash can be difficult, particularly if you need clarification on what can and cannot be thrown out.
So, what can you do with all of this miscellaneous junk? To simplify the process of miscellaneous junk removal, we have curated a list that will help you determine which objects may be thrown out without much effort and which ones need more care.
Items that Can Go
Furniture
If you have old or out-of-date furniture taking up the room, consider donating it to charity or calling a junk removal agency to take it away.
Clothes
If you have clothing that is out of style or no longer fits, consider donating it to a secondhand shop or charity in your community.
Electronics
Numerous e-waste recycling organizations in cities will accept and safely dispose of your used electronics.
Appliances
If your appliances are broken or old, a junk removal service can assist you in properly getting rid of them.
Toys
Give gently used toys to a children's charity or thrift shop in your community.
Items that Can't Go
Hazardous Materials
You shouldn't put things like paint, chemicals, batteries, or fluorescent light bulbs in the usual garbage or recycling. For suitable disposal procedures, contact the waste management facility in your area.
Medical Waste
Needles, syringes, and medication should be disposed of properly in designated containers or at a medical waste disposal site.
Asbestos
Because it's dangerous, asbestos should only be handled by experts. Do not try to eliminate asbestos yourself if you believe it may be in your home.
Construction Debris
A construction waste disposal service should be used to dispose of materials, including drywall, plasterboard, and roofing tiles.
Massive, Hefty Objects
Removing items like pianos, pool tables, and hot tubs requires specialized tools and knowledge. Engaging a junk removal service is recommended to handle the hard lifting in these situations.
It's time to move forward now that you know what should and shouldn't be removed when it comes to random garbage. Making a list of everything you need to get rid of can help you determine which items may be disposed of quickly and which need special attention. Don't be afraid to ask a junk removal company for advice if you're unsure how to get rid of specific objects.