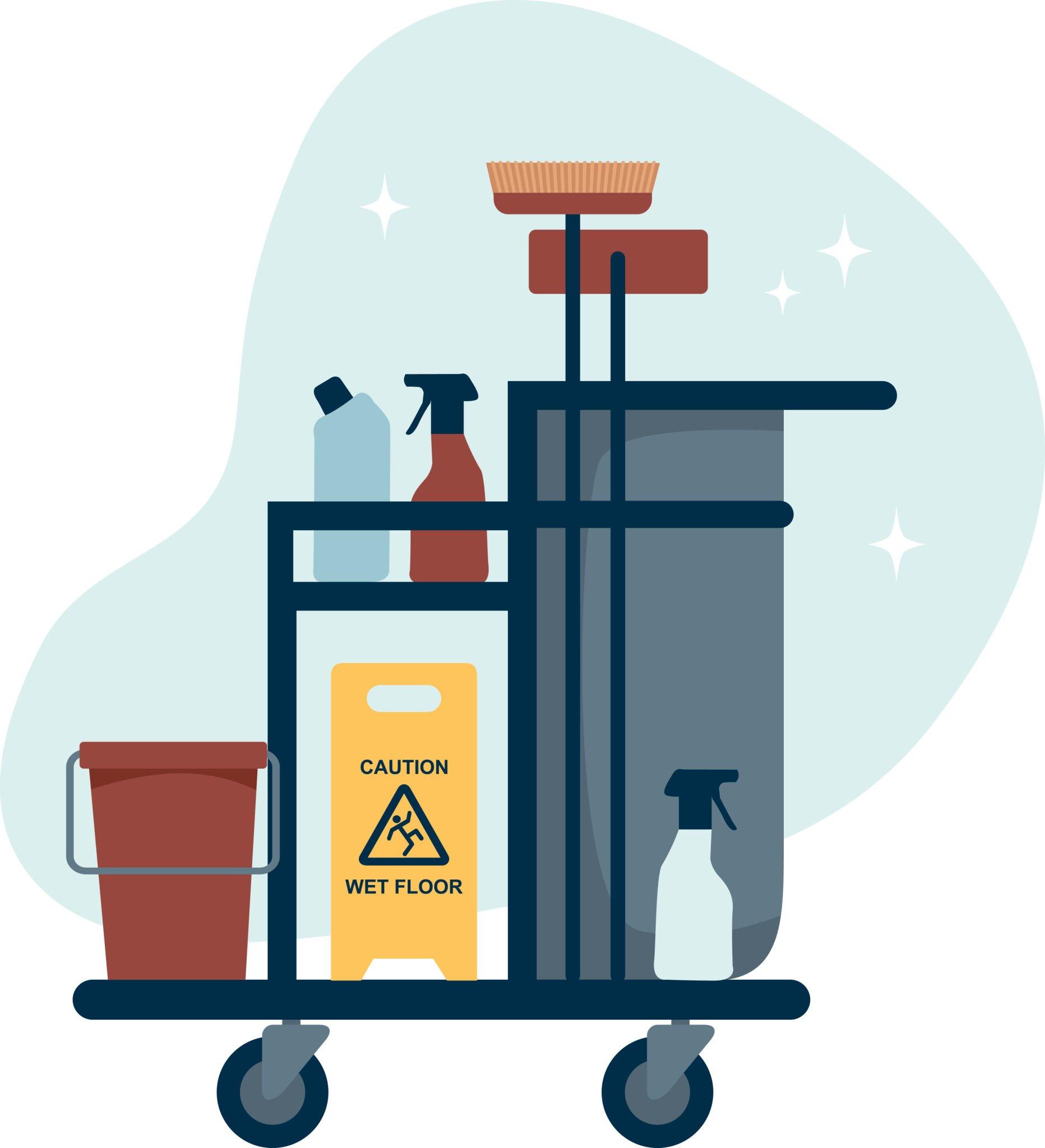 When it comes to ensuring the proper cleanliness and hygiene of workplaces, you will mainly have to choose between janitorial and building cleaning services. Most business owners believe that janitorial and commercial cleaning services are the same so they can go with any of them. But that's not generally true.
Janitorial cleaning is a kind of commercial building cleaning, but it differs from it in several ways. As a business owner, you're responsible for maintaining a clean workspace for your staff and customers. You must be familiar with the key differences between commercial building and janitorial cleaning services. It will help you improve the workplace environment, support the overall wellness of your employees, and put a positive impression on your visitors.
This write-up will focus on the key differences between janitorial and commercial cleaning services. This information will help you decide which cleaning service will serve your office well.
Commercial Building Cleaning Services
Commercial building cleaning is a broader term that involves any cleaning task completed by professional cleaners hired by the business or organization. It supports larger and more complicated cleaning activities that are done by using specialized tools and technologies.
Commercial building cleaners focus on different facilities, such as:
Schools
Data centers
Offices
Healthcare facilities
Larger organizations
Organizations can book a professional building cleaning service once or twice a year. You can also ask the cleaning professionals to visit your building weekly or fortnight if you have to deal with hazardous materials in your organization.
Professional commercial building cleaners can help with the following cleaning tasks:
Power washing
Carpet Cleaning
Hard surface cleaning
Furniture cleaning
Grout and tile cleaning
Floor scrubbing
Windows and door cleaning
Janitorial Services
Janitorial services are a specialized form of commercial cleaning that includes a wide range of cleaning tasks. The type of cleaning involved in janitorial services may vary depending on the nature of the business and its cleaning needs. For example, a factory office will require different janitorial services than a hospital.
Some of the cleaning activities included in janitorial services include:
Handling cleaning emergencies
Ensuring that toilet paper, soaps, and other essentials are replenished regularly
Changing light bulbs
Dusting furniture
Cleaning windows
Cleaning mirrors
Vacuuming carpets
Emptying garbage cans
Mopping floors
Organizing meeting rooms
In general, janitorial services involve handling regular cleaning tasks to keep the building looking tidy and clean.
Janitorial vs. Building Cleaning Services
While janitorial and commercial cleaning services are used synonymously, they differ in several ways. Unlike janitorial services, commercial building cleaning services are done by trained and well-equipped professionals. These cleaning services don't need to be done regularly. Instead, you can book a team of professional cleaners to visit your building a couple of times a year.
If you're unsure what cleaning service will serve your office best, get help from the pros of Something Old Salvage. We have well-trained cleaners with the right tools to ensure a clean working environment in your organization.