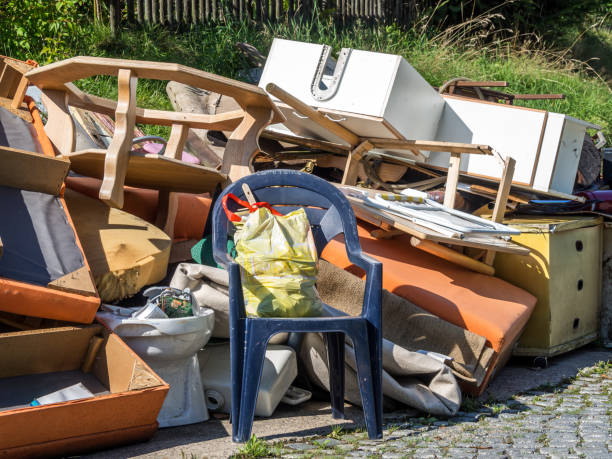 When decluttering your home, figuring out where to start can take time. It may seem impossible to eliminate the accumulated clutter over time, but with the appropriate tips and techniques, the process can be simplified.
House junk removal doesn't have to be a hassle; it can be a satisfying process that leaves you with a tidy home. In this article, we'll share our top tips and tricks for tackling house junk removal like a pro so you can enjoy a clutter-free home in no time.
6 Tips for Simplifying House Junk Removal
Start Small
When it comes to rubbish disposal, one of the biggest blunders people make is attempting to handle everything simultaneously. Instead, take baby steps and concentrate on one thing at a time. This could be a single room, cupboard, or compartment. You'll be able to maintain motivation and avoid feeling overwhelmed by dividing the activity down into manageable parts.
Create a Sorting System
Establish a system to help you organize things before going through your possessions. Sorting goods into three categories—keep, donate, and toss away—is common. This will make it easier for you to decide what to keep and discard and speed up the removal procedure.
Be Ruthless
It's crucial to be harsh when it comes to junk removal. Do not store goods you haven't used in a long time just because you think you might use them. Ask yourself honestly what you really require versus what you can manage without.
Consider Hiring a Junk Removal Service
A professional rubbish removal service may be worth considering if you have a lot of junk to get rid of. They can assist you in going through your possessions, hauling everything away, and properly disposing of it. If you're strapped for time or have objects that are too big or heavy for you to move on your own, a junk pickup Pensacola can be a fantastic choice.
Sell or Donate Items
Instead of tossing away items still in good shape, think about selling or giving them. Items can be sold online, during a garage sale, or given to a nearby charity. This may be a fantastic method to cut waste while also doing good.
Organize What's Left
After removing everything but the bare necessities, you must arrange the remaining items. To assist in keeping everything in its proper place, invest in some storage options like shelves, baskets, and bins. In addition to keeping your home clutter-free, this will make finding what you're looking for simpler.
Following our outlined tips and tricks can make the process much easier and achieve a clutter-free home. And if you're seeking a reputable junk removal and hauling service in Pensacola, be sure to contact us at Something Old Salvage.