Everyone wants to maintain a clean home or a commercial property. However, you might be better off hiring a junk removal company instead of doing everything yourself.
That's because outsourcing this task tends to be the most cost-effective solution. You'll save time and money when working together with a local junk removal company. Additionally, as REMAX Infinity Property Management explains, developing an ongoing working relationship only increases the benefits in the long run.
In this article, we'll go over the major benefits of using the services of a professional junk removal company. You'll learn all about the advantages of getting a company for junk removal.
Advantages Of A Junk Removal Company:
Benefit #1: Save valuable time
Do you want to save money and time? Household waste piles up quickly and getting rid of it consumes a lot of time. Renting a dumpster means that you'll have to:
Wait for the delivery of your rented dumpster
Fill it up all by yourself
Invest more time in removing the junk compared to experienced professionals
The efficiency of junk removal companies can be surprising. That's because the professional contractors have been in the business for years. Through all the accumulated experience, they are able to deliver highly efficient performance.
Getting rid of the junk by yourself is the least efficient approach. Compared to the quick hands and feet of the professionals, personally tackling the junk issue is a waste of your valuable energy and time.
Benefit #2: There is no need to drive to a landfill
A trip to the landfill isn't an ideal weekend plan. When you hire a professional junk removal company, you don't have to drive all the way to the nearest landfill.
In the worst-case scenario, you'd have to wash your car after the trip. The landfill is dusty and smelly. Your car could get quite dirty during the trip. Also, all of that junk in your car will leave behind some unpleasant traces.
Benefit #3: Cost savings
Cost-effectiveness is a separate issue from saving time or money. You need to understand what the hidden costs could be doing it yourself in comparison to hiring professional help.
Do you have the right tools for effective and safe junk removal? The professionals have this part of the process covered. As a result, hiring qualified experts indicates a cost-effective approach.

Benefit #4: Safer solution
Any junk removal operation carries a risk of accidents. Professional junk removal experts know about these risks and take important safety precautions. Just consider the following potential risks:
Abrasions
Back strain
Burns
Cuts
Dislocations
Muscle injuries
Slips and falls
Sprains, strains, and fractures
And here are the most common high-risk scenarios that professionals are ready to deal with:
Clutter that makes moving the junk difficult and dangerous
Uneven floor surfaces
There aren't enough people compared to the amount of junk in the property
The storage of junk is inappropriate and raises the risk of accidents
The stored junk is bulky and heavy
There's limited time for removing the junk, resulting in a careless removal
Another problem is hazardous waste. In this case, you have to warn the company beforehand. There is a chance that you'll have to find a firm that is properly equipped to handle such waste. Both you and the company have to account for any legal regulations as well.
Benefit #5: Recycling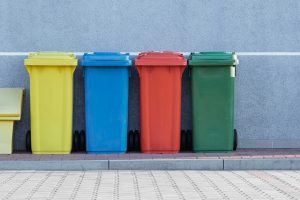 Reputable junk removal firms recycle a lot. All of the following items and more can be properly recycled after a junk removal:
Any metal parts contained in the junk
Batteries
Car and truck tires
Electronics
Some items can be donated to local charities. Other things, such as medications, need further disposal according to laws and regulations.
As you can see, junk removal isn't only about throwing things away. There are many factors to consider. These include recycling and proper disposal of potentially hazardous materials.
The bottom line: Reasons To Hire a Junk Removal Company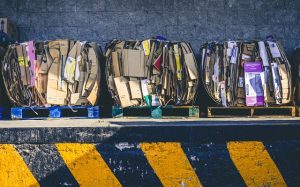 Junk removal can take a lot of time. Hiring a junk removal company to take care of the task is the most cost-effective approach.
While it may be tempting to face removal alone, things get more complicated when you factor in safety and recycling.
You should hire a junk removal company because of these reasons:
It's safer compared to doing it alone or with your family or friends
You'll save valuable time that could be used on something much more productive
A reputable company takes care of recycling issues
You don't have to risk getting your car or truck dirty and paying extra for cleaning services
Contact a junk removal company today to choose a no-hassle solution that saves you time and money.
Source Attribution: Jason With Remax Infinity Property Management.