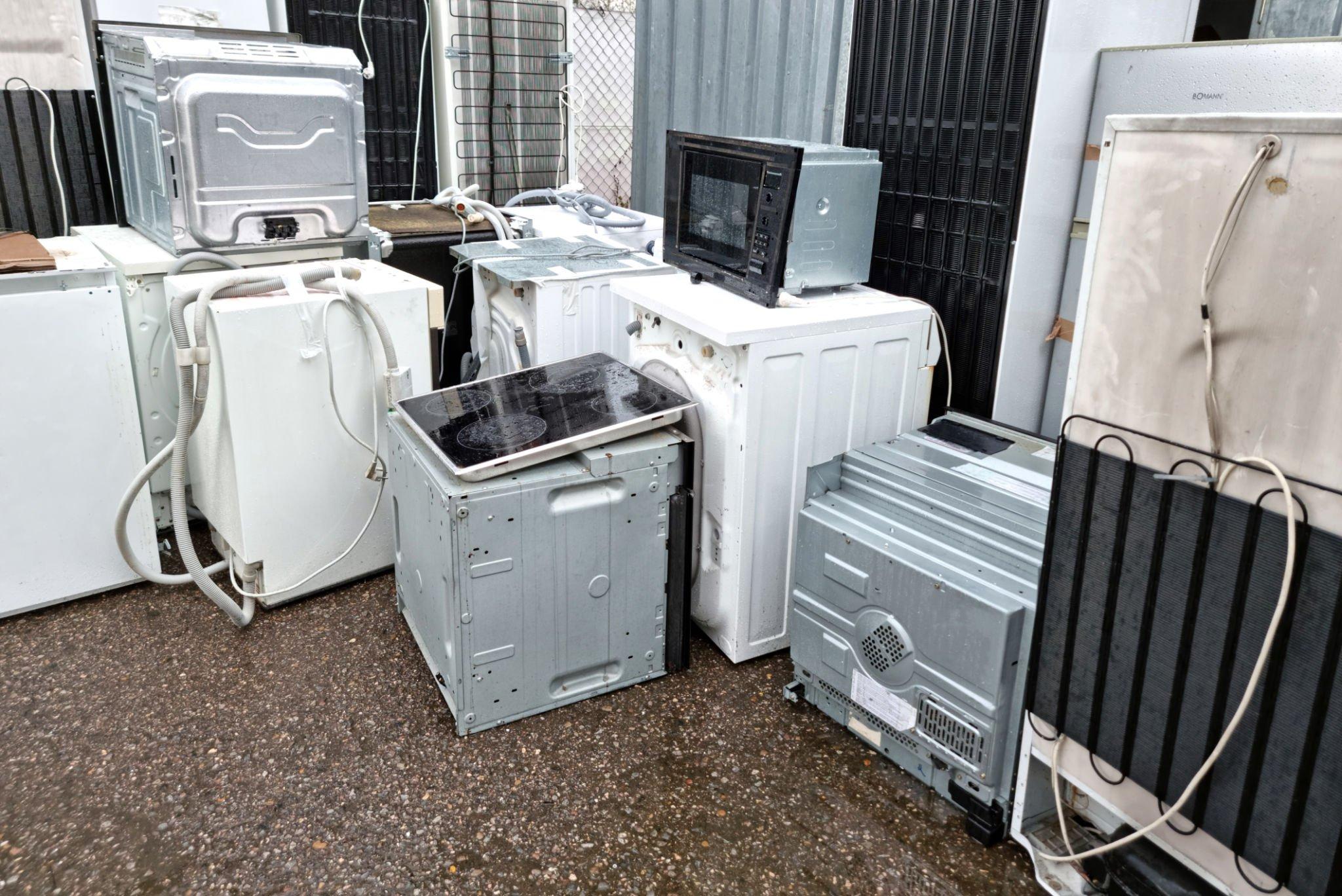 Are you investing in a new dishwasher, microwave, refrigerator, or other kitchen appliance but unsure what to do with the old one? Don't worry; you're not alone. Many buyers get confused about whether to give their old appliances away, move them to the trash or dispose of them.
If the damaged or old appliances are not handled properly, they can cost you more energy and find their way to landfills, impacting the environment negatively. Appliance disposal is a great option to eliminate old commercial and residential appliances, preventing gas house emissions and saving lots of money.
Why is Proper Appliance Disposal Important?
Is there any point in staying with the old appliances you no longer need? Unused appliances, whether large or small, can take up plenty of space in your homes and offices, causing significant inconvenience. In addition, old machines can also cause safety concerns and affect the aesthetic appeal of your space. Electronic appliances, such as microwaves, air conditioners, and refrigerators, can emit harmful greenhouse gases if left unused for longer.
Appliance disposal is critical for environmental conversation and improved safety of humans and animals. It is a professional and safest way of removing old commercial and domestic appliances from buildings to make spaces for new ones.
Properly disposing of old appliances is a significant task requiring professionals' assistance. You need to hire expert cleaners with the expertise, knowledge, and tools to haul your appliances from your premises without causing any damage.
Benefits of Hiring Appliance Disposal Experts
Some of the notable benefits of professional appliance disposal services include the following:
·         Reduced Carbon Emission
Old electronic appliances emit greenhouse gases, which are harmful to both humans and animals. Appliance disposal experts ensure that old appliances can't find their way to landfills. It reduces your carbon footprint and converses the environment.
·         Rules and Regulation Compliance
Proper appliance disposal involves compliance with several laws and regulations set by different states. Before removing or disposing of any appliance, you must comply with the laws specified by the state on waste management.
Thankfully, a licensed appliance disposal company knows about the legal process. They dispose of your old appliances while meeting all the regulatory requirements.
·         Efficient Process
As mentioned earlier, appliance disposal is not a straightforward task; it requires the right tools and techniques. Appliance disposal experts have the proper tools and expertise to tackle any disposal task efficiently.
·         Safety and Convenience
Removing heavy appliances by yourself can be potentially dangerous. If you don't use the right equipment and tools to remove and haul bulky appliances, it may result in injuries. Allowing pros to handle the task of appliance disposal is a convenient way to get rid of unnecessary items without hurting yourself.
Appliance disposal is not the easiest task, as it involves heavy lifting. Let the professional appliance disposal teams handle the process for you. They will recycle and dispose of the appliances properly while ensuring regulatory compliance. Reach out to us at Something Old Salvage to get professional-grade appliance disposal services.